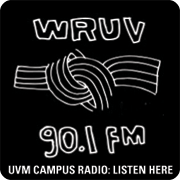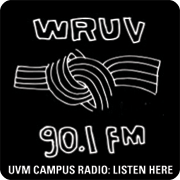 Much new airplay for Little Played Little Bird, on KIOS 91.5 in Omaha, WRUV 90.1 in Burlington, WTJU 91.1 in Charlottesville, VA, KRFC 88.1 in Fort Collins, Jazz From Gallery 41 in Berkeley, WWUH 91.3 in Hartford, WPRB in Princeton, and KLCC 89.7 in my home town, Eugene. Thanks to all the MD's and DJ's! Complete playlists after the break:
KIOS 91.5 Omaha, Nebraska
ARTIST / CD TITLE / RECORD LABEL
TODD BISHOP GROUP / LITTLE PLAYED LITTLE BIRD / ORIGIN

NEW WORLD BEAT / AFTER CARNIVAL / CDM RECORDINGS

DANIEL ORI / EMUNA / BLUJAZZ

RHIANNON / SPONTANEOUS / SELF RELEASE
WAYNE ESCOFFERY / THE ONLY SON OF ONE / SUNNYSIDE

MASABUMI KIKUCHI TRIO / SUNRISE / ECM
THROTTLE / ELEVATOR MUSIC / WIDE HIVE
STEVE LEHMAN / DIALECT FLUORECENT / PI

ESPERANZA SPALDING / RADIO MUSIC SOCIETY / HEADS UP

JEFF PARKER TRIO / BRIGHT LIGHT IN WINTER / DELMARK

JOEL HARRISON 7 / SEARCH / SUNNYSIDE RECORDS

VIJAY IYER TRIO / ACCELANDRO / ACT

JOEL HARRISON & LORENZO FELICIATI / HOLY ABYSS / CUNEIFORM

JOHN MOULDER QUINTET / THE ELEVENTH HOUR / ORIGIN

UNTEMPERED ENSEMBLE / INDEPENDENT RELEASE

JEFF LORBER FUSION / GALAXY / HEADS UP

FORGAS BAND PHENOMENA / ACTE V / CUNEIFORM

BEN WENDEL / FRAME / SUNNYSIDE RECORDS
WTJU 91.1FM, Charlottesville, VA
Community Supported, Non-profit Radio of The University of Virginia
Jazz Spins w/e 04/26/12
Jazz Music Director: David Eisenman
Station Phone: 434-243-8833
NP Jessica Lurie Megaphone Heart Zipa! 4/26/2012
NP Sierra Leone's Refugee All-Stars Radio Salone Cumbancha 4/26/2012
NP Andrew Swift Swift Kick D Clef 4/26/2012

NP Todd Bishop Little Played Little Bird Origin 4/26/2012
NP The Funk Ark High Noon Ingrooves 4/26/2012
NP Harris Group Choices Idiomatic 4/26/2012

NP Dudley Owens People Calling Origin 4/26/2012
NP Thinking Plague Decline And Fall Cuneiform 4/26/2012
NP Igor Butman Orchestra Sheherazade's Tales self produced 4/26/2012

NP Sara Leib Secret Love OA2 4/26/2012
NP Kat Edmonson Way Down Low Spinnerette 4/26/2012
NP Bill Boublitz Takes On Life Five Chimes 4/26/2012
Gene Abkarian
KRFC Radio
619 S College Ave #4
Ft Collins, CO 80524
Tracking on Spinitron
8:50PM
RED GARLAND-LazyMae-DigIt-Prestige (theme)
SCOTT COWAN-Jack'sPlace-Jack'sPlace-Blujazz
JEFF PARKER-Mainz-BrightLightsInWinter-Delmark
9:04PM
JACK CORTNER-CinemaParidiso-SoundCheck-JazzedMedia
LYNNE ARRIALE-Evidence-Solo-Motema
DMITRY BAEVSKY-Gaslight-TheComposers-SharpNine
GRETA MATASSA-TooCloseForComfort-TheSmilingHour-origin
BENNY POWELL-AnotherBlue-Nextep-origin
3 COHENS-ShufflaDeShufla-Family-Anzic
ALFREDO RODRIGUEZ-Oxygen-SoundsOfSpace-MackAve
DON MENZA-Gravy-MenzaLines-JazzedMedia DOB 4-22-1936
MEL CARTER-SometimesI'mHappy-TheOtherStandards-CSP
10:01PM
STEFON HARRIS-BlackActionFigure-NinetyMiles-Concord
TRANE-RussianLullaby-DefinitiveSeries-Concord (Compil) "MrP.C." 4-22-1935
STEVE KOVALCHECK-Boogalues-Raincheck-DazzleRecords
ROBERTA GAMBARINI-YouMustBelieveInSpring-SoInLove-Groovin'High
KENNY GARRETT-TitleTrack-SeedsFromTheUnderground-MackAve

TODD BISHOP-MothersOfTheVeil-LittlePlayedLittleBird-origin
VIJAY IYER-Lude-Accelerando-ACTMusic
KATHY KOSINS-Free&Easy-ToTheLadiesOfCool-Resonance
wruv.radioactivity.fm
Playlist info for: 'L.J.'s Dream' on 04-15-2012
Show link http://wruv.radioactivity.fm/show.html?showoid=1134
Playlist RSS http://wruv.radioactivity.fm/feeds/playlistrss.html?showoid=1134&date=04-15-2012
Time ∧ Title Artist Album Label Genre
09:04 am Sunrise Amit Friedman Sunrise Origin Jazz
09:11 am Afternoon Off Joel Miller Swim Origin Jazz
09:17 am Along Came Betty Tom Rizzo Imaginary Numbers Origin Jazz
09:23 am Claire Donny McCaslin Perpetual Motion Greenleaf Jazz
09:35 am Friends And Neighbors Todd Bishop Little Played Little Bird Origin Jazz
09:43 am M.B. Brad Mehldau Ode Nonesuch Jazz
09:51 am Green Grows Eri Yamamoto The Next Page AUM Fidelity Jazz
10:05 am Sea And Sand Lynne Arriale Solo Motema Jazz
10:09 am Connecting Dots Bill Barner Ten Tunes Bill Barner Jazz
10:15 am What's Wrong Is Right Jeremy Pelt Soul Highnote Jazz
10:26 am Stalemate Dave Anderson Clarity Pony Boy Jazz
10:34 am Liv's In Beantown Michael Musillami Mettle Playscape Jazz
10:40 am Living The Dream Dead Cat Bounce Chance Episodes Cuneiform Jazz
10:48 am Scanners Tim Berne Snakeoil ECM Jazz
11:08 am Forgetful Craig Taborn Avenging Angel ECM Jazz
11:16 am Gateway John Moulder The Eleventh Hour Origin Jazz
11:27 am Samba Ballet Jon Gold Bossa Of Possibility Blujazz Jazz
11:33 am Little Pocket Size Demons Vijay Iyer Accelerando ACT Jazz
11:40 am Mainz Jeff Parker Bright Light In The Winter Delmark Jazz
11:46 am Ekoneni Trio M The Guest House ENJA Jazz
11:52 am Too Hot Lisa Hilton American Impressions Lisa Hilton Jazz
Jazz from Gallery 41 Playlist – Tuesday, April 24, 2012 – 2 PM to 5 PM
Pacific
Artist / Song Title / Album Title (Label)
. Louis Durra / Tangled Up In Blue / The Best Of All Possible Worlds
(Lot 50)
. Manner Effect / Passing Time / Abundance (Manner Effect)
. Tom Tallitsch / Double Shot / Heads Or Tales (Positone)
. Spike Wilner / Solace / La Tendress (Positone)
. Romain Collin / Pennywise The Clown / The Calling (Palmetto)
. Sarah Elgeti / Downstairs / Into The Open (Your Favorite)

. Todd Bishop / Feet Music / Little Played Little Bird (Origin)
. Hailey Niswanger / Scraps / The Keeper (Calmit)
. Cecil McBee / Slippin' and Slidin' / Unspoken (Palmettto)
. Larry Schneider / On The Edge / On The Edge (SteepleChase)
. Andrew Swift / Is That So? / Swift Kick (D Clef)
. Leon Thomas / Creator Has A Master Plan / In Berlin (RCA)
. Oliver Nelson / Stolen Moments / Blues And The Abstract Truth
(Impulse)
. Jazz Soul Seven / People Get Ready / Impressions Of Curtis
Mayfield (BFM)
. Richie Beirach / Nardis / EON (ECM)
. Will Bernard / Squeaky Chug Chug / Outdoor Living (Dreck to Disk)
. Greg Osby / Entruption / Inner Circle (Blue Note)
. Jason Lindner / Poem For You Today / Live At The Jazz Gallery
(Anzic)
. Kenny Wheeler / Upwards / The Long Waiting (CamJazz)
. Buddy Rich Big Band / Channel 1 Suite / Mercy, Mercy (Pacific
Jazz)
. Joe Henderson / Mode For Joe / Mode For Joe (Blue Note)
. Joe Henderson / If You're Not Part Of The Solution, You're Part Of
The Problem / Live At The Lighthouse (Milestone)
Jazz from Gallery 41
PO Box 8415
Berkeley, CA 94707 USA
Night Jazz (Wednesday Part 2)
4/19/2012 – 12:00 AM – 1:00 AM
12:01 AM Artist: JAMES VAN BUREN
Song: GOING TO CHICAGO
Source: LIVE AT THE KASBAWH
Record Label: INDEPENDENT
12:14 AM Artist: JOEL MILLER
Song: MARK ADAM DRUM
Source: SWIM
Record Label: ORIGIN
12:17 AM Artist: BILLY TALOR
Song: KIM'S SONG
Source: HOMAGE
Record Label: GRP
12:20 AM Artist: LENNY MARCUS TRIO
Song: SNEAKING AROUND
Source: SUN RAY A TRIBUTE TO RAY BRYANT
Record Label: LIM019
12:25 AM Artist: DAN CAVANAGH TRIO
Song: BILDER
Source: THE HART OF THE GIYSER
Record Label: OA2
12:41 AM Artist: ARETHA FRANKLIN
Song: MUDDY WATERS
Source: QUEEN IN WAITING
Record Label: COLUMBIA
12:43 AM Artist: TODD BISHOP GROUP
Song: FEET MUSIC
Source: LITTLE PLAYED LITTLE BIRD
Record Label: ORIGIN
12:50 AM Artist: MICHAEL BENEDICT
Song: WORK SONG
Source: FIVE AND ONE
Record Label: INDEPENDENT
WWUH 91.3 Hartford, CT
Show: Out Here & Beyond
Announcer: Chuck Obuchowski
Date Artist Song Album Record Label
4/24/2012
12:01 pm Teddy Charles (RIP) The Emperor Teddy Charles Tentet (1956) Atlantic
4/24/2012
12:00 pm Jeff Parker Trio Freakadelic Bright Light in Winter delmark
4/24/2012
11:52 am Noah Kaplan Quartet (at firehouse12.com 4/27) Rat Man Descendants (2011) Hatology
4/24/2012
11:51 am Alan Rosenthal (at buttonwood.org w Art Lillard Ontime Trio at buttonwood.org 5/5) Loco Motion Just Sayin' self released
4/24/2012
11:44 am Alfredo Rodriguez April Sounds of Space Mack Avenue
4/24/2012
11:40 am Sheila Jordan & Harvie S Lazy Afternoon Yesterdays HighNote
4/24/2012
11:30 am Jay Hoggard (at Wesleyan U 4/28) Andrew In the Spirit (1993) Muse
4/24/2012
11:18 am Ted Nash Plastic Sax Rumble The Creep Plastic Sax
4/24/2012
11:10 am Todd Bishop Group Feet Music Little Played Little Bird Origin
4/24/2012
10:59 am Bria Skonberg Chilliwack Cheer So Is the Day Random Act Records
4/24/2012
10:55 am David Liebman & Nancy Reed Love Thy Neighbor Neighbors Vectordisc
4/24/2012
10:53 am SHEILA JORDAN w Steve Kuhn Trio at artistscollective.org 4/28) interview
4/24/2012
10:47 am Sheila Jordan Deep Tango Little Song (2003) HighNote
4/24/2012
10:32 am Sheila Jordan (w Steve Kuhn Trio) The Art of Don, aka Art Deco Jazz Child (1999) HighNote
4/24/2012
10:20 am Steve Swallow (w Sheila Jordan) Midnight Home (1980) ECM
blues, bop & beyond
with will constantine jr
other shows
Thursday, April 19, 2012
11:00 to 13:00
Jazz
Artist Song Album Label Comments New
The Giuseppi Logan Quartet Dialogue The Giuseppi Logan Quartet ESP-Disk'/ Calibre Recorded in 1964.
Todd Bishop Group 1) Enfant (2) Feet Music Little Played Little Bird Origin Music A 2012 release. *
The Giuseppi Logan Quintet Over the Rainbow The Giuseppi Logan Quintet Tompkins Square Released in 2010.
Archie Shepp / Horace Parlan Nobody Knows You When You're Down and Out Trouble In Mind SteepleChase A 1980 date.
Billy Hart Nostalgia for the Impossible All Our Reasons ECM Released in 2012. *
Billy Bang featuring Sun Ra Satin Doll A Tribute to Stuff Smith Soul Note A 1993 release.
Eddie Palmieri Somewhere / Verdict on Judge Streer Justica Fania/ Codigo Originally released in 1970 and reissued in 2012. *
Willie Colon Potpourri III The Good, The Bad, The Ugly Fania/ Codigo A 2012 reissue of a 1975 release. *
Alberto Santiago Coco My My Al Santiago presents Tambo Montuno/Rykodisc Reissued in 1997, this was originally released in 1975.
Greg Harris Vibe Quintet Turn to the Sun Glass Gold Dazzle Records A 2010 release. *
The Freedom Sounds featuring Wayne Henderson Cucamonga People Get Ready Atlantic Released in 1967.
The Thelonious Monk Orchestra Little Rootie Tootie At Town Hall Riverside A 1959 recording.