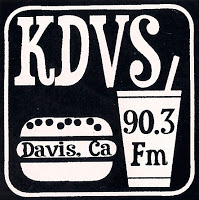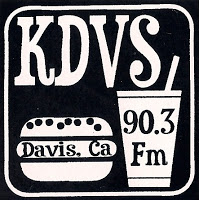 TOP TEN jazz at KDVS Davis,
CA and KUT Austin, TX
The new radio play has not abated at all since the last post; multiple new plays are coming in almost every day. Here are as many of the new stations I can list in a reasonable amount of time: KSJS San Jose; "The Voice" 88.7FM, Sacramento; top ten at KDVS, Davis, California; top ten jazz at KUT Austin; KUNM New Mexico; WESM 91.3 Maryland; KDNK Colorado, WVIA Pennsylvania, My apologies to anyone I've missed!
Also more plays by our old friends at WTJU Charlottesville, Virginia; TaintRadio.org; WNMC 90.7 Traverse City; WWSP Stevens Point, WFCR New England Public Radio; WMUA Amherst; WPRB Princeton; KSVY Sonoma, WWUH Connecticut, and more!
Selected play lists after the break:
*KSJS-FM, **San Jose**, CA***
*Jazz Playlist for the Week of 5-20-12*
*Reporting to JazzWeek*
*Adds:*
Kristen Strom Quartet – Sojourn – Tone Queen – 5/20
Spectrum Road – Palmetto – 5/20
Equilibrium – Walking Voices – Songlines – 5/20
The October Trio – New Dream – Songlines – 5/20
Get the Blessing – OCDC – Naim – 5/20
Marc Rossi Group – Mantra Revealed – Innova – 5/20

Todd Bishop Group – Little Played Little Bird – Origin – 5/20
Joe Locke/Geoffrey Keezer Group – Singing – Motéma – 5/20
Brian Bromberg – Compared to What – Mack Avenue – 5/20
Romain Collin – The Calling – Palmetto – 5/20
Tom Tallitsch – Heads or Tales – Posi-tone – 5/20
Jazz Punks – Smashups – Foam@The Mouth – 5/20
Amina Figarova – Twelve – In & Out – 5/20
Andrew Swift – Swift Kick – D Clef – 5/20
Daniel Ori – Emuna – Blujazz – 5/20
Dr. Brad Stone
Music Director (Jazz, World, Blues) and Faculty Advisor
KSJS-FM
San Jose State University
San Jose, CA 95192-0094
9381 Durango Lane, Gilroy, CA 95020
Music Calls: Weds., 7:30 a.m. to 11:30 a.m., PT
University office: (408) 924-5003
WTJU 91.1FM, Charlottesville, VA
Community Supported, Non-profit Radio of The University of Virginia
Jazz Spins w/e 05/24/12
Jazz Music Director: David Eisenman
Station Phone: 434-243-8833
email: davideisenman@hotmail.com
Spins Artist Album Label

1 Stanley Turrentine Don't Mess With Mister T. CTI
1 Eddie Gomez Per Sempre BFM Jazz
1 Greg Ward Greg Ward's Phonic Juggernaut Thristy Ear
1 Tom Tallitsch Head Or Tales Posi-Tone
1 John Pizzarelli Double Exposure Telarc
1 Mads Tolling Celebrating Jean-Luc Ponty: Live at Yoshi's Madsman
1 Andrei Kondakov Songs For My Father Butman

1 Joel Miller Swim Origin
1 Arturo Sandoval Dear Diz (Every Day I Think Of You) Concord
1 The Funk Ark High Noon Ingrooves
1 Andrew Swift Swift Kick D Clef

1 Todd Bishop Little Played Little Bird Origin
1 Harris Group Choices Idiomatic

1 Dudley Owens People Calling Origin
1 Thinking Plague Decline And Fall Cuneiform

1 Sara Leib Secret Love OA2
1 Kat Edmonson Way Down Low Spinnerette
1 Bill Boublitz Takes On Life Five Chimes
1 Mary Halvorson Bending Bridges Firehouse 12
1 Michael Benedict Five And One Planet Arts
1 Steve Horowitz New Monsters Posi-Tone
1 Don Braden & Karl Latham Big Fun(K) Live Creative Perspective
WNMC 90.7 FM
1701 E. Front St.
Traverse City MI 49686-3016
Weekly Jazz Rotation CD Spins
May 12th – 18th, 2012
2 Lenny Marcus Trio and Friends J-068 _ Sun Ray: A Tribute to
Ray Bryant JAZZ ALBUM (added Apr 21 2012) 2012 self-released
2 Pete Zimmer J-046 _ Prime of Life JAZZ ALBUM (added Apr 7 2012) 2012 Tippin'
2 Roberto Verastegui J-013 _ Meeting Point JAZZ ALBUM (added Apr 7 2012) 2011 Armored
2 Sarah Elgeti Quintet J-058 _ Into the Open JAZZ ALBUM (added Apr 28 2012) 2011 Your Favorite Jazz
2 Steve Kuhn Trio J-051 _ Wisteria JAZZ ALBUM (added Apr 28 2012) 2012 ECM
2 Todd Bishop Group J-069 _ Little Played Little Bird JAZZ ALBUM (added Apr 21 2012) 2012 Origin
2 Wallace Roney J-072 _ Home JAZZ ALBUM (added May 5 2012) 2012 HighNote
STILL ANOTHER JAZZ SHOW 14 MAY '12
"The Voice" 88.7FM,
4623 T Street, Suite A
Sacramento, Ca 95819-4743
THE JENS WENDELBOE BIG BAND
"Joy Spring" "Black Narcissus" "Falling Grace"
FRESH HEAT
Rosa Records
TODD BISHOP GROUP
"Feet Music" LITTLE PLAYED
LITTLE BIRD Origin Records
WES
MONTGOMERY
"Straight No Chaser" "Nica's Dream" "Darn That Dream"
ECHOES OF INDIANA AVENUE
Resonance Records
DAYNA KURTZ
"Do I Love You" SECRET CANON
Vol. 1 Kismet
Records
RHIANNON"Undiscovered" "Stand Tall"
SPONTANEOUS Rhiannon
Music
MELISSA STYLIANOU "Smile"
SILENT MOVIE
Anzic Records

DAN
CRAY
"Smile" MERIDIES
Origin Records
ROBERT GLASPER EXPERIMENT
"Lift Off" "Afro Blue" "Cherish The Day" "Always
Shine" BLACK RADIO
Blue Note
DAYNA KURTZ
"Not The Only Fool In Town"
SECRET CANON Vol 1 Kismet Records
KDVS Jazz TOP Ten for 05/21/2012
Brent Batty – KDVS Jazz Director, Blues Director, Music Director
05/21/2012
1. John Butcher & Mark Sanders – "Daylight" (Emanem)

2. Darius Jones Quartet – "Book Of Mae'bul" (AUM Fidelity)

3. Billy Hart – All Our Reasons" (ECM)

4. Thollem McDonas, William Parker, Nels Cline – The Gowanus Session" (Porter)

5. Kenny Garrett – "Seeds From The Underground" (Mack Avenue)
6. Wadada Leo Smith – "Ten Freedom Summers" (Cuneiform)

7. Jazz Punks – "Smashups" (Self-Released)

8. Todd Bishop Group – "Little Played Little Bird: The Music of Ornette Coleman" (Origin)
9. Ted Nash – "The Creep" (Plastic Sax)
10. Todd Clouser – "A Love Electric" (Royal Potato Family)
Thanks,
Brent
—
KDVS Jazz Dept
14 Lower Freeborn Hall
Davis, Ca. 95616
530 752-9903
www.kdvs.org
Tom Reney
WFCR
New England
Public Radio
Hampshire House
131 County Circle
Amherst, MA
01003-9257
New England
Public Radio/Jazz a la Mode, Tuesday, May 15, 2012
9:50
PM John Coltrane Ballads
I Wish I Knew Impulse
4:50 1962
9:54
PM John Coltrane Ballads
What's New Impulse 3:43
1962
9:57
PM John Coltrane Ballads
It's Easy to Remember Impulse
2:45 1962
9:59
PM John Coltrane Ballads
Nancy (With the Laughing Face) Impulse
3:10 1962
10:06
PM Frank Sinatra Sinatra and Swingin'
Brass Don't Cha Go 'Way Mad
Reprise 3:13 1962
10:09
PM Ehud Asherie/Harry Allen Upper West
Side Learnin' the Blues
Positone 5:37 2012
10:14
PM Scotty Barnhart Say It
Plain I've Never Been in Love Before
DIG 6:03 2009
10:23
PM Ted Nash The Creep
Organized Crime Plastic Sax
5:14 2012
10:28
PM Todd Bishop Little Played Little
Bird Check Up Origin
7:05 2012
10:35
PM Steve Khan Parting
Shot Blues Connotation
Evidence 4:51 2010
10:42
PM Steve Kuhn Wisteria
Promises Kept ECM 5:29
2012 Scullers 5/16
10:47
PM Eddie Gomez Per Sempre
Stella By Starlight BFM Jazz
8:15 2012
10:56
PM Ellis Larkins Live at
Maybeck Spring Will Be a Little Late This
Year Concord Jazz 3:44
1992 b. 5/15/23
KUT – University of Texas
Austin, TX
Weekly Top Jazz
1. Brad Mehldau Trio/ Ode/ Nonesuch

2. Terry Bowness/ Regeneration/ Aardvark Records

3. Vijay Iyer Trio/ Accelerando/ ACT Music

4. Robert Glasper Experiment/ Black Radio/ Blue Note

5. Keith Jarrett/ Rio/ ECM

6. Matt Wilson/ An Attitude for Gratitude/ Palmetto

7. Steve Lehman Trio/ Dialect Flourescent/ Pi

8. Steven Bernstein's Millennial Territory Orchestra/ MTO Plays Sly/ Royal Potato Family

9. Gerald Clayton/ Bond: The Paris Sessions/ Emarcy

10. Todd Bishop/ Little Played Little Bird/ Origin
WESM
Morning Jazz With Molly

Fridays beginning at 9 am

Molly
Morning Jazz is a live local program featuring mainstream jazz.
Music
Playlist
May 18, 2012

10:20 AM
STELLA BY STARLIGHT (TAKE 1)
Artist : WES MONTGOMERY
Album : DANGEROUS
TrackNumber : 7
Copyright : 1999
amazon
Purchase:
Label : FANTASYJAZZ

10:33 AM
NASCIMENTO
Artist : RICH THOMPSON TRIO
Album : GENERATIONS
TrackNumber : 4
Copyright : 2012
amazon
Purchase:
Label : ORIGIN

10:38 AM
INTERRUPTED
Artist : MATT GARRISON
Album : *BLOOD SONGS
TrackNumber : 6
Copyright : 2012
amazon
Purchase:
Label : DCLEF RECORDS

10:46 AM
THE WESSENBACK
Artist : SHERYL BAILEY 3
Album : POWER OF 3
TrackNumber : 7
Copyright : 2002
amazon
Purchase:
Label : WITHANESE MUSIC

10:55 AM
FRIENDS AND NEIGHBORS
Artist : TODD BISHOP GROUP
Album : LITTLE PLAYED LITTLE BIRD
TrackNumber : 5
Copyright : 2012
amazon
Purchase:
Label : ORIGIN



df